Family owned and operated, Coastal Industrial Products® Coastal is clearly the Premier Provider of Proprietary Formulated Adhesives and Industrial Supplies versus suppliers of similar size. With over 5 decades of combined adhesive experience, our Entire Management team have worked for Fortune 500 companies (Delta Airlines, HB Fuller, Merial Pharmecueticals) during their respective professional careers. Our professional experience guarantees best in class supplier excellence on a daily basis that our customers have learned to expect.
Coastal Industrial Products®, on a yearly basis, DONATES 5 % of the company earnings to numerous charities in the community. During 2017-2022, donations were made to the Tom Coughlin JAY FUND, Puerto Rico Hurricane fund,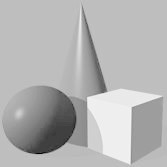 World Vision Team in Deerfield Beach,FL for WATER IS BASIC, the RED CROSS, for Hurricane Harvey and Irma Relief Funds, The Salvation Army, Monique Burr Foundation, Good Will, Southeastern Louisiana University Lions Athletic Association (LAA),and the Melanoma Research Fund (MRF). Our companies donations help provide clean water to communities in Africa, help those families in need devastated by Hurricanes and assist in funding a cure for Melanoma Cancer.
We thank our loyal customers for helping us being able to give back to make a difference!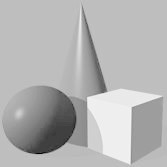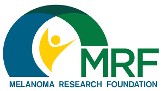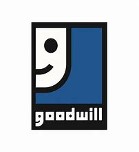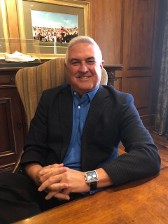 Victor W. Biazis, Chairman, President & CEO
Mr. Biazis is the current Chairman, President & CEO of Coastal Industrial Products® After spending 3 decades in the Industrial Adhesive Industry, he founded the company in 2011. His leadership has paved the way for rapid sales and profit growth. Now in it's second decade serving the Packaging and Converting Industry, Coastal adhesives and Industrial supplies are delivered to well over 150 locations.
Mr Biazis spent 25 years with Global Giant H.B.Fuller. His final role in Senior Management was serving as General Manager of Fuller's North America Packaging business. Sales had exceeded $155 million during his leadership, with sales and operations based in the US, Canada, and Mexico.
While with H.B.Fuller, he gained expertise in Lean Six Sigma, DMAIC, and DMADV Processes, which have been implemented in the day to day business practices of family owned and operated Florida based Coastal Industrial Products®
After moving on from H.B.Fuller, Mr. Biazis was appointed the President & Regional CEO for Wisdom Adhesives-Worldwide(Global Group-2006-2011).Due to the excelerated growth and upgrading the companies exposure, Wisdom was recognized as a Top Mid-Size Adhesive Supplier for the Global Adhesive Industry. H.B.Fuller acquired Wisdom Adhesives Worldwide due to the companies success' in the Industry publicly reported at $122 million.
Mr. Biazis was appointed (Oct '18-through Sept '21) as President & CEO, and Director of International Baler Corporation, based in Jacksonville, FL. Since 1946, International Baler Corporation is a Global OEM leader in the design, and manufacturing of Baling equipment for the Industrial Recycling Industry. Stock is publicly traded as IBAL.
*Avis Industrial Corportation, based in Upland Indiana, acquired IBC stock in Q4-2021 taking the company private from publicly owned. Mr. Biazis announced his resignation to leave IBC during the acquisition. IBC is now owned by holding company Avis Industrial, and is one of (11) fabrication companies owned by Avis.
**SEE PRESS RELEASE: https://www.intl-baler.com/press-release/victor-biazis-named-president-ceo/
Mr. Biazis BOARD ELECTION International Baler Corp./SEC GOV: click on below, or paste in browser
https://www.sec.gov/Archives/edgar/data/781902/000160706219000040/ex99_1.htm
Mr. Biazis holds an undergraduate degree from Southeastern Louisiana University, Hammond, LA, attending college on a baseball scholarship.
*Victor was recently named to the SLU 1980'S ALL-DECADE Baseball team as a top infielder for the 80's decade of Lions Baseball! Only (21) players in the Decade were selected to the 80's ALL-DECADE TEAM.(See Coastal Waves for Announcement)
Coastal's Executive Team: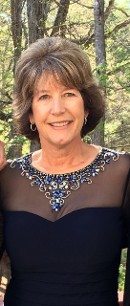 Annette G. Biazis, Chief Operating Officer & Director
Annette's past leadership role for the company was of President & CEO.(Oct. '18, until Sept. '21). She had filled in admirably when founder, President &CEO, Victor Biazis was appointed to run a local publicly held company in the Jacksonville, Fl area. When Mr. Biazis returned to the company, Annette assumed her past role as the Chief Operating Officer. Annette has performed muliple leadership roles with excellence since operations began in 2011. Her career included 30 years of service for Delta Airlines. She was recognized by Airline Giant Delta throughout her career for numerous Excellence Awards in Customer Service. She also excelled in implementing value added solutions for her Florida, and Georgia customers, as a Key Account Executive with the Acosta Marketing Group, based in Jacksonville, Florida. A current member of the National Association of Professional Women (NAPW), Annette is an expert in total customer service,sales management, and operations.
Annette attended Florida Atlantic University, Boca Raton, FL majoring in education. She also holds an AA degree from Broward State College, Ft. Lauderdale, FLA, and is a current Board of Director for the company.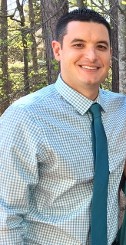 Dennis V. Biazis, Vice President- Global Sales & Director
Dennis Biazis has enjoyed over a decade of success in the Adhesive Industry. Previous to his success in the Adhesive Industry, Dennis had excelled in sales/customer service at Merial Pharmaceuticals based in Duluth, GA, a worldwide leading Pet Parmaceuticals firm.
Dennis also helped to establish, and grow Wisdom Adhesives Worldwide's presence in the SE Region of the US from 2008-2011. The SE region was a new venture for the Elgin, Il. based company. Due to Dennis' efforts, Wisdom was recognized as a new adhesive choice for many packaging, and converting customers in the SE region. Wisdom Adhesives Worldwide was acquired by H.B.Fuller for $122M.
His current success as the companies Vice President-Global sales, has helped family owned Coastal Industrial Products® grow into a Multi-Million Dollar Adhesive and Industrial Supply Company.
Dennis attended Palm Beach State College on a baseball scholarship, Lake Worth, FL, majoring in Business Administration. He is a current member of the companies Board of Directors.
Sales Management , Administration and Marketing: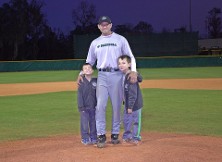 Dave Garcia, National Sales Manager & Director
Dave Garcia has had an excellent track record in the Packaging/Converting markets for over 3 decades. He is highly respected in the market place, having worked in various management positions for Fortune 500 companies (HB Fuller/Nordson Corporation) throughout his career. His professionalism, high energy, and work ethic has been a positive asset for Coastal Industrial Products®, growing sales of Adhesives and Industrial Supplies in Florida in all Industrial business segments, as well as other key accounts around the US and Caribbean.
Dave holds a Business Management degree from St.Leo University, Dade City, FL, where he is a member of the SLU Lions Hall of Fame, and Sunshine State Conference for his baseball accomplishments. Dave is a member of the Board of Directors for the company.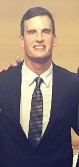 Nick Biazis, Corporate System Administrator & Director
Nick Biazis, a Magnum Cum Laude graduate from Kennesaw(GA) State University, has a decade of experience with Coastal Industrial Products®. Nick's key role with the company as Corporate System Administrator, handles all Corporate systems and processes for the company. Responsibilites include, telemarketing sales, accounting functions, purchasing, product forecasting, order service, and account price management. He also travels to selected key accounts in the US, and is Director of theTop of the Line™ Industrial Supplies product line. Nick currently serves on the Board of Directors for the company.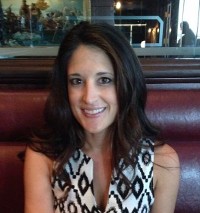 Christine Biazis; Marketing Executive & Director
Christine Tournas, a Kennesaw (GA) State Graduate, is our Marketing manager for Coastal Industrial Products®. Christine's contribution has increased the companies visibility with our group of customers. Her main focus is to promote and market our branded product lines at OEM's and distributors in North America.Christine's efforts have helped the family business solidify relationships with current Coastal Industrial Products® customers as well as assisting the sales force grow our branded Coastal Bond™ Family of adhesives. Christine, earned her real esate license and also manages Coastal's real estate holdings in respect to property management, warehouse leasing, etc.Christine also is a Board of Director member for the company.